Pay Per Click Advertising
Buy your way to the top of Google...
Want To Be At The Top Of Google?
At getyouonline.co.uk, we offer a complete service for creating and managing Google AdWords campaigns on behalf of our customers.
Results are typically immediate, with most of our Google AdWords customers achieving page one listings within 24 hours of launching their Pay-Per-Click campaign.
What Is Google AdWords?
Google AdWords allows you to advertise your business, products and services on the first page of Google using sponsored adverts, typically located at the top of the search results.
These adverts are triggered whenever a user types Google a particular keyword or phrase into Google that is relevant to your business. Unlike any other form of online advertising, you only pay when someone clicks on your sponsored advert.
How Much Does It Cost?
For as little as £5 per day, you could advertise your website on the front page of Google for the keywords and phrases commonly used by your ideal customers.
What Results Can I Expect?
PPC adverts dominate the top results on the majority of searches and unlike SEO and other forms of online advertising, PPC delivers highly cost-effective, quick and measurable results.
Why Is It Better Than SEO?
Organic traffic generated from SEO can be slow. Simply adding more relevant content or updating page titles, isn't going to produce an immediate rise in traffic. SEO relies heavily on many factors that are out of your control. There are no shortcuts when it comes to SEO and visibility in the organic search, isn't quick or easy.
PPC is far more effective at driving trackable results compared to SEO. The data that you can gain from Google AdWord is invaluable in accessing your target customers.
What Do I Have To Do?
Give us the go ahead and let us work with you to create and manage a Google AdWords campaign that will drive targeted customers to your website in an instant.
Why choose getyou
online

.co.uk?

Here at getyouonline.co.uk, we work diligently to get you the best results. Whether you are looking to increase online sales or increasing your presence online. We have the knowledge and resources to implement the right campaign that will improve traffic to your website and drive sales.

Listening closely to your goals and marketing objectives, we can tailor your campaign around your specific requirements and help you get the most from your recommended budget.

Our Pay-Per-Click experts will guide you through the entire process of setting up the Google AdWords campaign and explain the importance of keyword research, landing pages, tracking, reporting and monitoring campaign performance.
Arrange your Free AdWords Consultation today
The getyou
online

.co.uk Pay-Per-Click Process
Research &
Consultation
We work with you understand your business, your company goals and your desired target audience.
Choosing the right combination of keywords to trigger your adverts and generate enquiries.
Planning


We create a series of adverts to drive traffic to your website.
We combine these with a series of ad extensions to really make your advert stand out. We work with you to ensure your adverts reflect your brand values.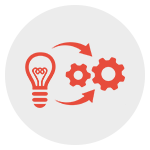 Implementation


As soon as everything is planned and agreed, we'll begin implementing your PPC campaign.
From here, it's a case of managing the campaign, constantly making adjustments to get the most out of your campaign and keeping you informed along the way.
Tracking &
Reporting
We can help you understand the progress and set measurable performance indicators to measure the success of your campaign.
With a single point of contact for your account, this consistency allows us to deliver service with a personal touch.
Target new customers, increase brand awareness and drive traffic to your website
Call us today on 01159 722 050 today and book a consultation to discuss your next PPC campaign